👋🏼 Hi, I'm Annemijn. I'm a UX/UI designer from Utrecht, NL.
Adding a feature to Spotify to make podcast listening more social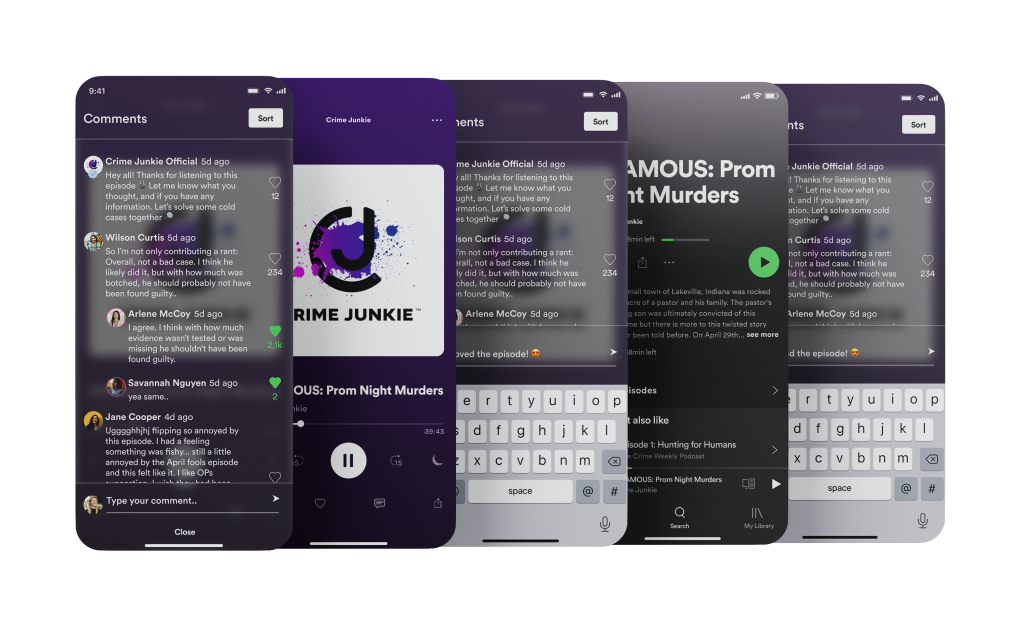 Adding a ticketing feature to community event platform Open Social
Responsive website and mobile app  
Creating a personal skin care advice app that tracks your skin
User experience & visual design
I love researching and creating design that empowers and actually making a difference to those that use it. I aim to make people feel successful and in control with good product design.
User Experience Design
User Interface Design
Visual Design
Interaction Design
User Flows
(UX) Copywriting
User Research
Prototyping
Wireframing
Storyboarding
HTML
CSS
Looking for a UX/UI designer?
I can help you create effective products that surpass customer needs. Reach out to me via e-mail or LinkedIn, and I'll get back to you as soon as possible.